U-don with Diwali? I know, really cheesy. After all good festive periods, my tummy is bloated, my skin is still greasy from oily snacks and I have a cold coming on, probably nurtured by exhaustion. I'm missing my family and all the banter and so the way I cope with post-festivity blues is to have dates in the diary with good friends and to laugh, be happy and sleep. I'm still working on the last one.
So tonight my lovely friend Heena and her husband Ash came over for dinner. Heena is lactose intolerant, chilli intolerant and is not eating fattening stuff right now. Oh and we are all vegetarian. Whilst I was sifting through my mind for exciting ideas that fit this criteria, I thought poo. I wanted to try out a new paneer recipe…no. What about that angel hair pasta with ricotta and my secret ingredient…no. I have a very busy monkey that likes to play, 'I found it' in my kitchen cupboards empty the contents of an entire cupboard onto the floor. So, the obvious choice of Dhokla, dhal, curry, chappati and rice was not happening. I had 45 minutes to make this meal!
In the spirit of the colder season and seeking comfort in cozy socks and friends, I share with you my seasonal warmer that will snuggle you better than a slanket. I am using miso to give an earthy November feel instead of vegetable stock for the soup and using seasonal sweet potato to give the soup sweetness and depth. I have packed the soup with corn cobs, pak choi, oyster mushrooms, green beans and silky noodles. It's filling, it's different and it's actually herby. I've added coriander and Thai basil. This one is a joy.
Some great news to share with you! I'm on the tesco finest stage at the BBC Good Food show in London on Saturday 16th November. I will be talking to Lotte Duncan and I'm very excited! The Team have given me a pair of tickets to give away to you and here's what you have to do. Just post a comment, tell me what you think of this recipe and what your favourite one pot dish is and you could win a pair of tickets to the show! Simple. More details below this recipe.

Ingredients to serve four
4 tbsp miso paste
3tbsp finely chopped Thai basil
30g finely chopped coriander
Two whole cobs of corn chopped into quarters
100g green beans
100g oyster mushrooms, gently torn
A litre of water (use as much water from the sweetcorn)
250g sweet potato, peeled and chopped into cubes
2 pak choi
4 spring onions, chopped into bite sized chunks
125g Udon noodles
2 kaffir lime leaves
(Optional, two red chilies. I didn't use them today, but I will in future)
2 tbsp toasted sesame oil
Method
1. Prepare the sweet potatoes by boiling them for 8-10 minutes and then blend together after removing the water until it looks like baby food. Leave it to a side.
2. Heat the oil in a deep pain and add the chillies (if you are using them) with the coriander and lime leaves. Sauté for a minute and then add the miso paste, Thai basil, sweet potato. Mix it all well and then then add water.
3. Bring the soup to a simmer and then add all the vegetables and cook for 7-8 minutes.
4. In a separate bowl, cook the udon noodles per the packet instructions and then combine them with the soup.
Serve immediately.
BBC Good Food Show London, Olympia, London, 15 – 17 November 2013
The BBC Good Food Show London is running from 15-17 November at the Olympia in London. To celebrate we have teamed up with the organisers to offer you …. general admission tickets as a fantastic prize! See some of the nation's favourite TV Shows brought to life with The Great British Bake Off sessions featuring Paul Hollywood and Mary Berry, MasterChef cook offs featuring John Torode and Gregg Wallace and Saturday Kitchen Live sessions featuring James Martin, plus Michel Roux Jr is back live on the Supertheatre and Deena Kakaya on the interview stage sponsored by Tesco finest. Shop from hundreds of exhibitors in the Producers Village and The Great British Bake Off Village and make sure to visit the Pop-Up Restaurant and Street Food Experience to savour some of the best food London has to offer.
Not a winner? To book tickets and for more information on the BBC Good Food Show London please visit bbcgoodfoodshowlondon.com or call 0844 581 1364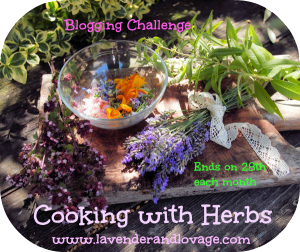 Four Seasons Food hosted by Delicieux and Eat Your Veg